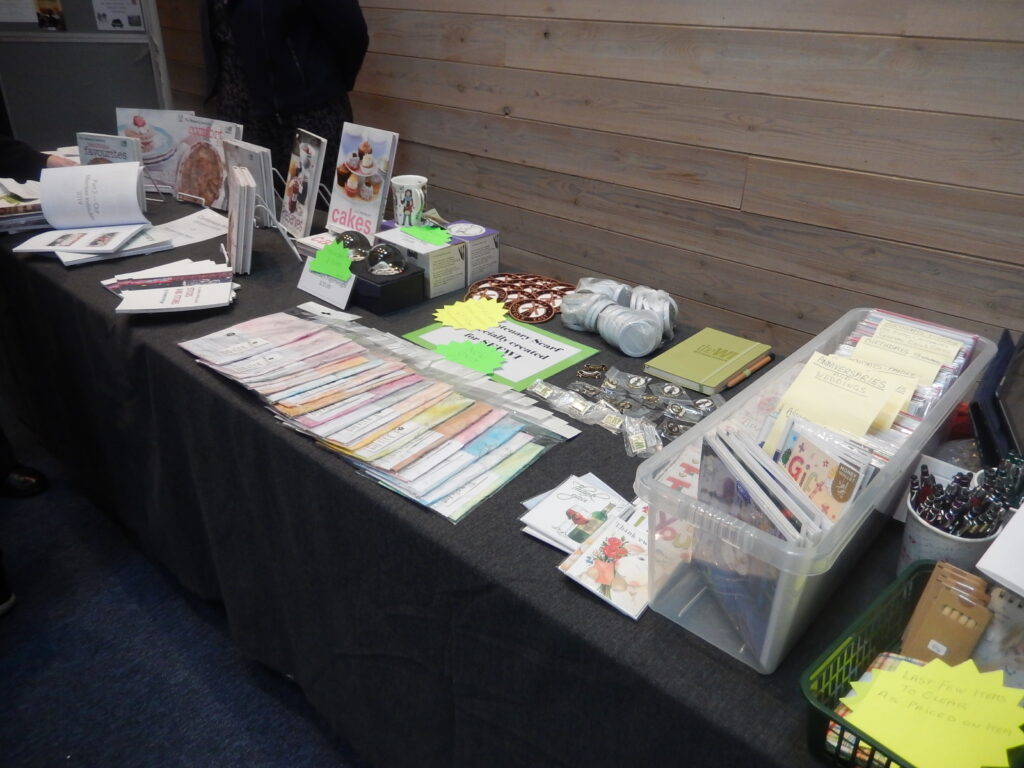 The SEFWI Sales area within the reception area of our offices is where you can still buy a number of gifts and special commemorative items along with a selection of greetings cards for all occasions. Supplies of SEFWI branded goods such as pens, coasters and, of course badges, plus a small supply of NFWI items are also available to buy. Finally there are a number of WI cookery books, all at much reduced prices, together with our brand new SEFWI Centenary Book which covers 100 years of SEFWI history.
Many items are currently being offered at a reduced price, particularly the remaining centenary commemorative items such as mugs, scarves and paperweights. Look out for some bargains when you come to our main Federation events.
Orders can be placed via the office, email [email protected] or telephone 01473 251632
WIs can request a sales box for their meeting and earn a small commission on sales made and you will find our sales team at most large Federation events.
Lynda Leesmith looks after SEFWI Sales and can be contacted through the office.